Skip to content
Skip to main menu
Average net profit margin for home care industry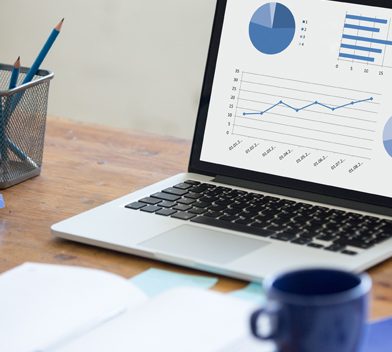 Median industry revenue after 3-4 years in business
Number of people in the U.S. over the age of 65
Changing the Franchise Model
Improving Quality of Life
Home care may not be the first thing that comes to mind when you think of franchising. But for people who are passionate about helping others, it's one of the best industries you can be involved in. Our mission is to empower people to experience the full joy of living, and we're looking for franchisees who share in that desire to improve people's lives. At Talem Home Care, our values are the foundation of everything we do. We strive to offer exceptional care to our clients and rewarding opportunities to our franchisees. If this sounds like you, we'd love to hear from you to discuss the possibility of becoming a franchise owner.
Community
Improving quality of life in communities we serve
Family
Maintaining a healthy work/life balance
Team
Working together leads to the best results
Giving
Supporting local groups through donations and volunteering
Meet Our Franchisees
Our franchisees are at the heart of everything that we do with clients. These are people who are entrepreneurial, passionate about improving people's lives, and able to take initiative to get results.
After growing up in Charlotte, NC Cole attended Palm Beach Atlantic University in West Palm Beach, FL where he received a BA in Business Management with a focus in Franchising. Cole won the Kobel Franchise Challenge which provided financing for his business investment at Talem Home Care.
Cole is committed to serving families in the community by providing the highest quality senior care.
Cole Sossamon – Franchise Partner – Brentwood, TN
Tyrone has worked the past 20 years in cyber, cloud, and IT as an engineer, analyst, and consultant for about a dozen U.S Government agencies. He plans to leverage his background to help modernize the home care industry via automation (where applicable), transparency, and client empowerment. Tyrone combines his passion for elder care stemming from his upbringing, with a practical sense of responsibility to offer his clients the compassionate care they deserve coupled with honor and respect. This is reflected soundly in his personal mantra:
"Move with Love and Integrity, Always."
Tyrone Osilesi – Franchise Partner – Northern VA
We both have had a passion to serve and help our clients throughout our careers. I worked as a teacher and coach and then for over 20 years worked as a sales rep. We both recently owned a franchise consulting business. Anne worked over 20 years as a Registered Dietitian in hospitals and nursing homes. Since Anne was a young girl, she has had a heart for seniors and loved being a companion for a family friend and her grandmother. I witnessed the challenges my parents faced as my mother needed to enter a nursing home where she received care for over 10 years. With our combined skills and passion to aid seniors and their families, we know that it takes more than just caring for a client. Their entire family needs to be sure that their loved one is in good hands. For this reason, we are dedicated to providing personalized care to our seniors and to give peace of mind to the family.
Kevin and Anne Worthington – Franchise Partners – New Haven CT
"My journey with senior care is a personal one, as I was my grandmother's main caregiver. I believe that old age can be a very fragile and vulnerable time, and our seniors deserve all the support they need. In my culture, we value our seniors and are very committed to keeping them surrounded with love and help at home until the very last of their days. I was raised by a generation of parents who taught me the importance of respect for the elderly, showing me how important is to learn from them and, last but not least, to recognize that we will all get old one day and could need someone to take care of us too. After Covid 19 hit the world the way it has, especially to our senior population, the commitment I have towards helping them is even stronger"
Gina Estupinan – Franchise Partner – Orlando FL
Elizabeth is a businesswoman with a strong commitment to improving life at home. Her passion for helping others find the right home and personalize that home brought her to the Home Care field. Elizabeth understands that thriving at home means having the right support. That is why she prides herself on constantly enriching and improving her qualified team of professionals that serve this community of which she and her family are a part.
Elizabeth is a dedicated family-oriented individual who made a decision almost a decade ago to move her family back to her hometown. As the eldest child and only daughter among four siblings, Elizabeth's concerns about her aging parents were always on her mind. Returning to her hometown provided an opportunity for her children to connect with their grandparents and experience the same joys Elizabeth had in her childhood, living deep in the woods of the Farmington Valley.
Elizabeth recognizes the importance of spending quality time with her family, especially as they grow and transition. Her desire to give more of herself to her loved ones and create an environment where others can do the same led her to establish a company that provides elevated companion care services. Elizabeth is thrilled to be part of the Talem Home Care family, whose values align with hers, as everyone is someone's loved one.
Elizabeth Vaca-Ranieri – Franchise Partner – Hartford CT
I feel in light of all the things we are dealing with as a nation to provide Home Care to some of the most vulnerable citizens in our country at this time is a unique opportunity. Talem has the platform to enable a franchisee to get started and not have the worry or consider for any of the back-office functions, so you can focus on the clients. It has been a rewarding experience to build a business of serving clients in the challenging times and with the support of the Talem brand.
Elliot Lekawa – Franchise Partner – Fort Collins CO